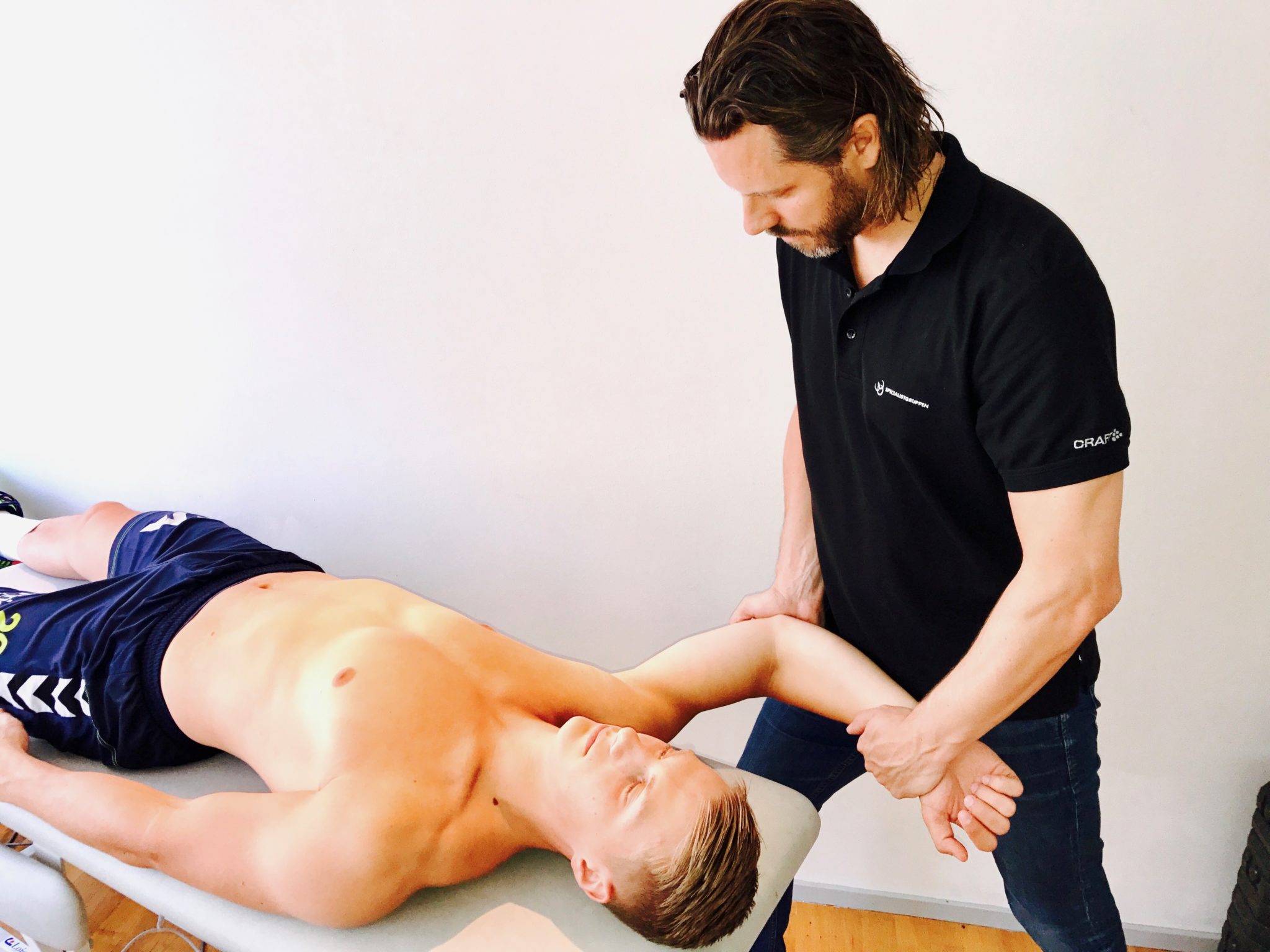 Throwing biomechanics and throwing related injuries
Course Outline
This highly practical and evidence based course focusing on enhancing your skills in shoulder examination and effective rehabilitation strategies to manage the most common shoulder injuries seen in handball.
This course will also address how to enhance throwing performance and preventive strategies for shoulder injuries, for both youth players and senior players. The course explores throwing biomechanics, provides an overview of how biomechanics and workload are linked to shoulder injuries and throwing performance and how to implement and address this in a clinical setting.
Martin Asker holds the course and he is a manual therapist specialised in sports medicine and shoulder problems, especially in handball. He has over 17 years of clinical experience of working with both male and female elite senior and youth handball players. Alongside working clinically he is currently undertaking his PhD-studies, focusing on shoulder injuries in adolescent elite handball players and throwing biomechanics. Martin has presented at numerous national and international conferences and been teaching master classes with a focus on shoulder diagnostics and managements for the past 10 years. Martin is a member of the medical committee of the Swedish Handball Federation and part of the medical team for the Swedish male U16 national team. He was the president of the organizing committee of the 1st Scandinavian Congress in Handball Medicine 2016. He has also authored several book chapters in the upcoming book "Handball Sports Medicine", (Elsevier, ESSKA).
Learning outcomes
Understand throwing mechanics and throwing related injuries

Understand the latest research relating to the mechanisms of shoulder injuries and throwing performance. Implementation into clinical practice.

Demonstrate adequate and objective assessment of shoulder injuries
(Including differential diagnosis and assessment of kinetic chains, mobility, strength, throwing biomechanics and power).
Set up rehabilitation strategies for shoulder injuries and return to play criteria/tests

Understand how to monitor training load in handball and how to implement this in the clinical setting

Understand how to build training programmes that increase both throwing performance and reduce risk of shoulder injuries.
For who?
The course is open for therapists, doctors and coaches who are looking to deepen their knowledge in injury mechanisms and management of shoulder injuries as well as performance development with focus on handball throwing.
Denna kurs vänder sig till alla er som arbetar med handbollsspelare. Tränare, fystränare, fysioterapeuter, naprapater, kiropraktorer, läkare, personliga tränare, massörer med flera. Fördjupa dig i handbollsrelaterade axelskador, hur man tränar för att skjuta hårdare, hur man rehabiliterar en skadad axel.
Amsterdam 22-23 September 2018, organised by Incitus. Click here for more information and registration (Incitus.nl)
Dates and places for 2019 to be announced soon.
Upcoming courses
Handball shoulder
Theres no upcoming courses for this education right now!